~The Lilac Files~
: "
Lovely to be surrounded by lilacs this time of year…
Since I have been so distracted with my Save the Oak Woodland project…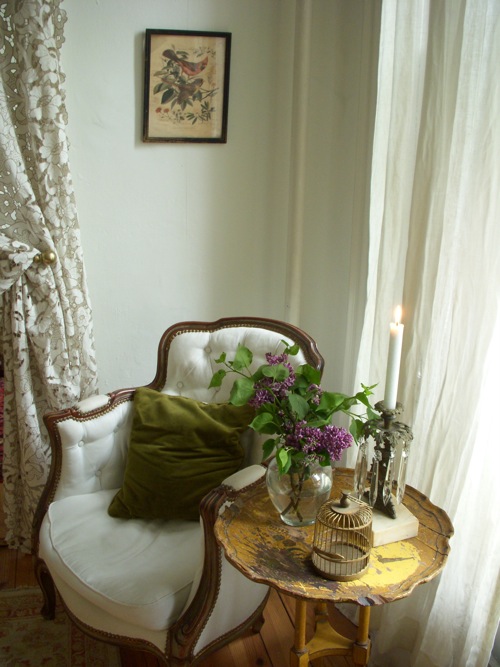 I am digging into my Lilac Files to recapture…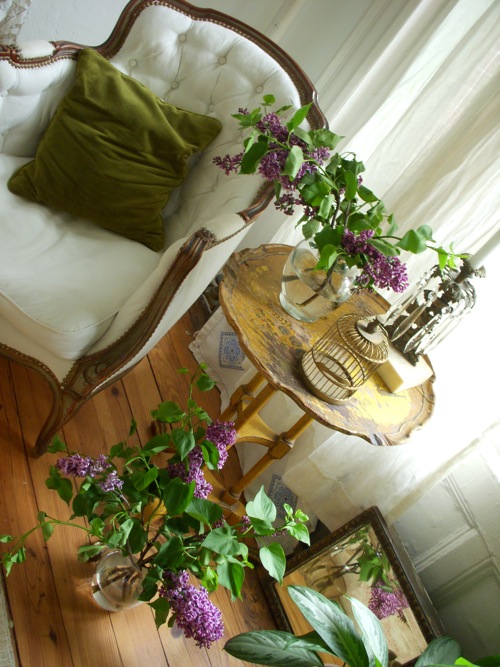 their intoxicating magic.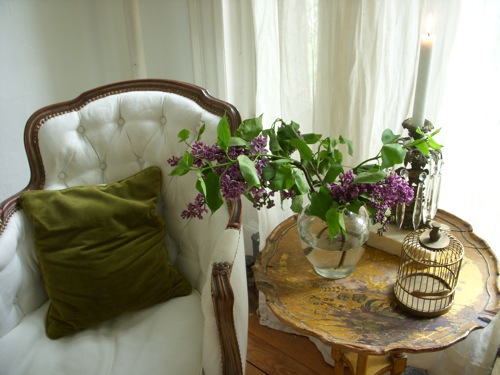 Two years ago I was scooping up bunches of lilacs…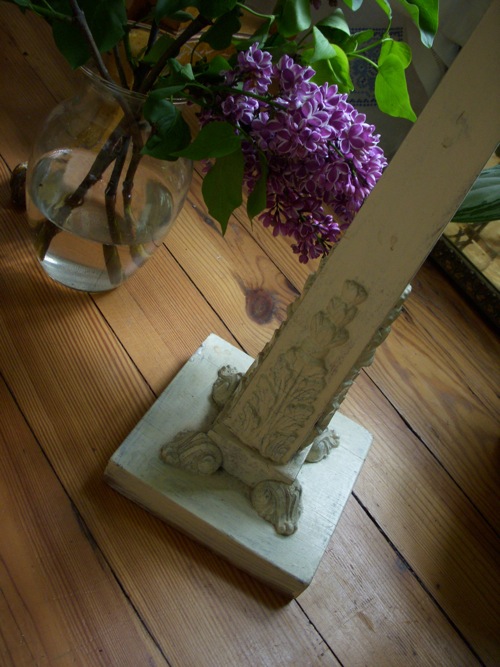 on the streets of New York…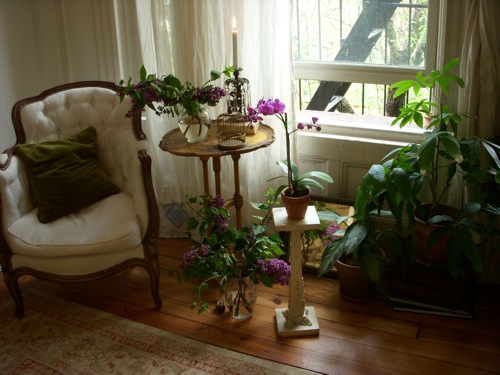 and bringing them home to my daughter's West Village apartment…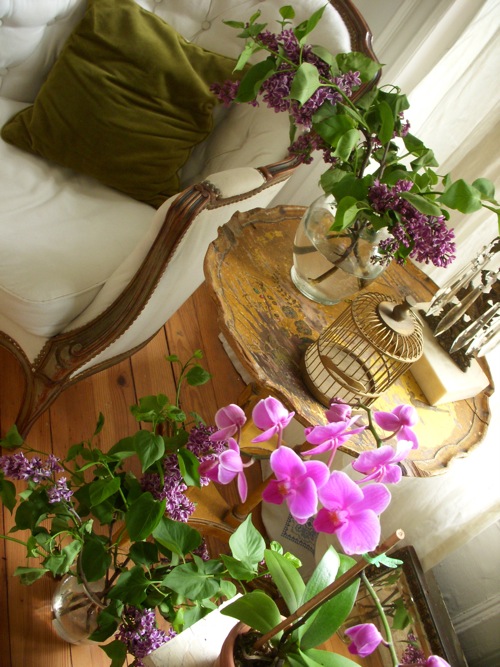 filling almost every corner…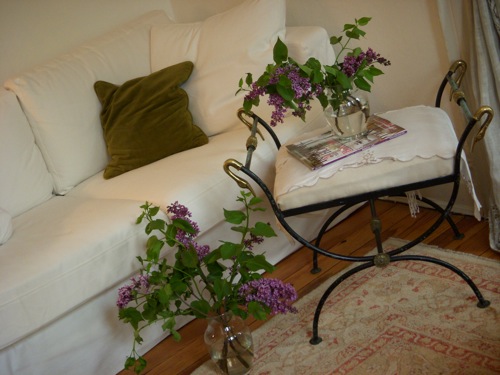 of this charming Charles Street apartment.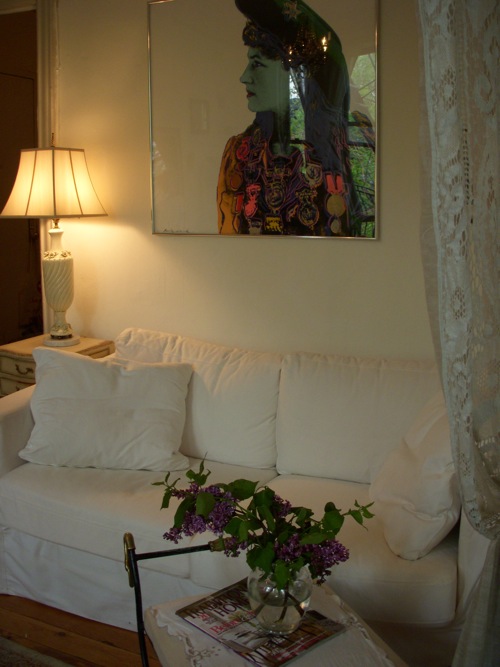 While I love her new condo in Brooklyn…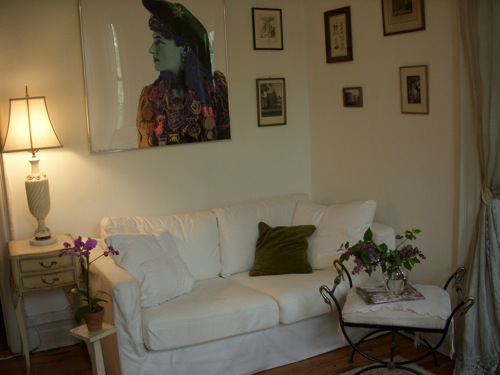 I do miss the old place…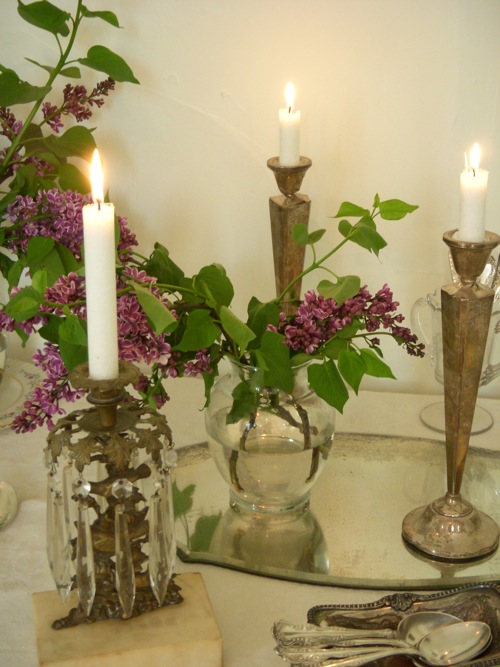 and it was so much fun to style for photos…
dinner for two styled with thrifted and flea market treasures…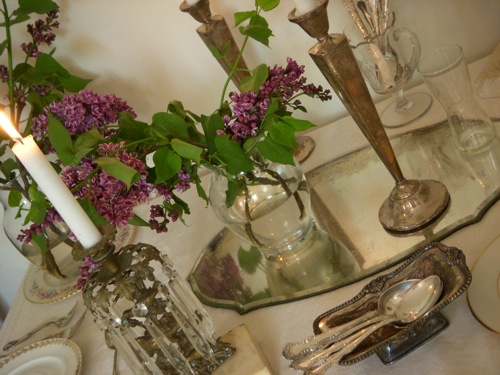 love the way lilacs pair with old silver.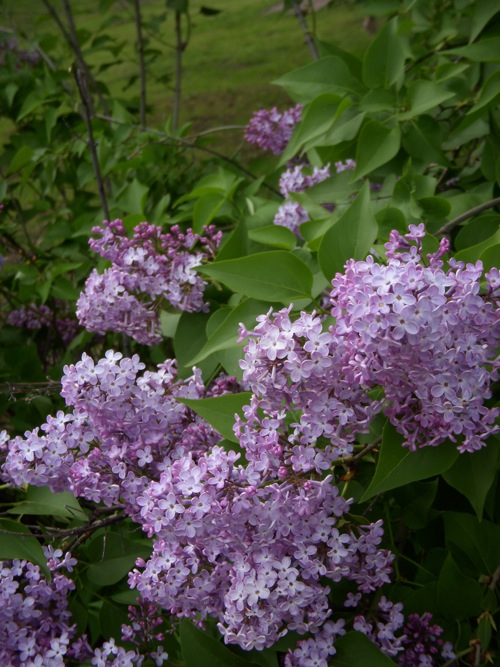 Then last year, I was visiting a friend's ranch here in California…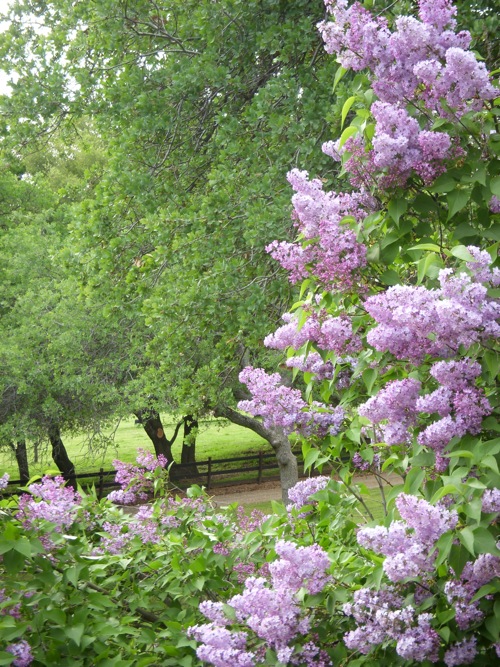 and this time found myself surrounded by a natural profusion of lilacs.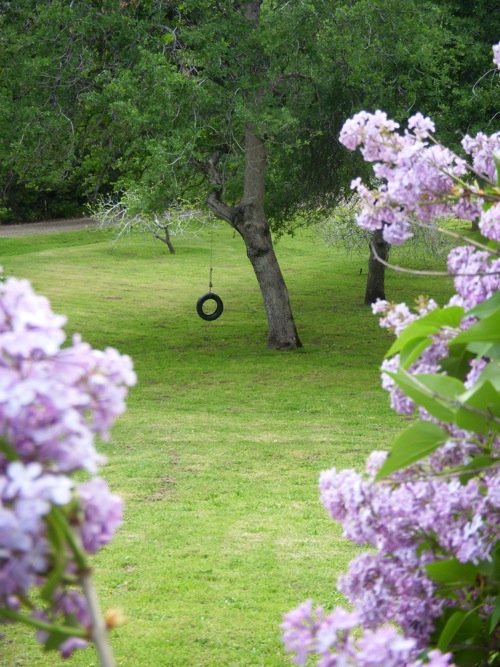 I could sure use a couple of lazy days at the Ranch about now and would love to escape the reality of a very disappointing decision by the Santa Barbara Planning Commissioners. Shocking really. Don't you think of Santa Barbara as environmentally enlightened? Unfortunately, rather than doing the job at hand, it appears that several of the Commissioners may have their sights set on elected office and are wrangling for future votes. But our fight is not over. We filed an appeal with the City Council on Monday. This is important work, but it reminds me why I gave up my litigation practice years ago. It has taken time away from family, friends and more creative pursuits. Thank you all for your understanding as I have been a bit off my blogging game.
Please continue to be patient…
French Kissed will be coming to you from Paris and the Loire Valley in a couple of weeks!
"